One hundred percent of the net proceeds raised from the Pink Tie Ball 2016 efforts will be donated to support the fight against cancer, by means of The Cancer Research Institute and the Alexian Brother's Cancer Institute's Breast Cancer Ambassadors. Each year we strive to improve upon the last year's totals, and since 2015 surpassed our expectations by raising approximately $40,000 to aid the fight; we hope you are willing to join us raise even more in 2016!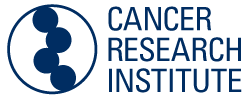 The Cancer Research Institute (CRI) is the world's only nonprofit organization dedicated exclusively to harnessing the immune system's power to conquer all cancers.
This important work has led to a promising new class of cancer treatments called cancer immunotherapy. These treatments mobilize, strengthen, and sustain the immune system's natural ability to destroy cancer cells, wherever they are in the body.
CRI awards research grants and fellowships to support scientists at leading research universities and clinics around the world. Funding decisions are guided by a Scientific Advisory Council composed of renowned immunologists and tumor immunologists, including Nobel Prize winners, members of the National Academy of Sciences, and members of the Academy of Cancer Immunology.
To accomplish this, the Cancer Research Institute relies on generous support from individuals, corporations, and foundations who have a desire to become partners in our effort to conquer cancer through immunology.
Click here to learn more about the Cancer Research Institute

The Cancer Institute at Alexian Brothers Health System provides comprehensive oncology services at Alexian Brothers Medical Center, Elk Grove Village, and St. Alexius Medical Center, Hoffman Estates. We promote the healing of the whole person - body, mind and spirit - and are one of the highest volume cancer programs in the northwest suburbs.
Accredited by the American College of Surgeons as an Integrated Network Cancer Program, the Cancer Institute at Alexian Brothers Health System boasts five-year survival rates that exceed the American Cancer Society's national statistics for breast, bladder, lung and colon cancers.
Click here to learn more about the Cancer Institute at Alexian Brothers Health System