One hundred percent of the net proceeds raised from the Pink Tie Ball 2020 efforts will be donated to support the fight against cancer by means of The Cancer Research Institute, The Michael Solberg Foundation, and the Northwest Community Hospital Cancer Center. Each year we strive to improve upon the last year's totals, and 2019 surpassed our expectations by raising approximately $49,000 to aid the fight. We hope you are willing to join us raise even more in 2020!
The Cancer Research Institute (CRI) is the world's only nonprofit organization dedicated exclusively to harnessing the immune system's power to conquer all cancers.
This important work has led to a promising new class of cancer treatments called cancer immunotherapy. These treatments mobilize, strengthen, and sustain the immune system's natural ability to destroy cancer cells, wherever they are in the body.
CRI awards research grants and fellowships to support scientists at leading research universities and clinics around the world. Funding decisions are guided by a Scientific Advisory Council composed of renowned immunologists and tumor immunologists, including Nobel Prize winners, members of the National Academy of Sciences, and members of the Academy of Cancer Immunology.
To accomplish this, the Cancer Research Institute relies on generous support from individuals, corporations, and foundations who have a desire to become partners in our effort to conquer cancer through immunology.
NCH is a leader in cancer care. For your peace of mind, we have invested in state-of-the art technology that allow us to not only accurately diagnose you, but provide less invasive treatment options. These treatments offer reduced side effects and improved outcomes. A multidisciplinary team of specialized cancer physicians provide expert, personalized care. A team of patient navigators, dietitians, social workers and rehab specialists coordinate your individualized treatment plan and walk beside you on each step of your cancer journey.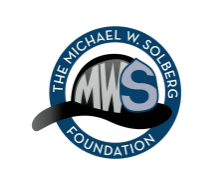 The Michael W. Solberg Foundation provides financial support to individuals, families and organizations dealing with medical crises, by providing acts of kindness that bring some joy and relief during difficult times.
The Michael W. Solberg Foundation was established to remember and carry on the legacy of Mike "Bergie" Solberg. Mike was one of a kind who always went above and beyond to help others. So in Bergie's Way we have a mission to help others in need. Mike was a Husband, Daddy, Son, Brother, Friend, Firefighter & Paramedic and so much more. Through this foundation we want to be able to continue his acts of kindness by helping others.
As his wife, Maureen experienced firsthand the power of smalls acts of kindness and support during a difficult time and it meant more to their family than you can ever imagine. So now they want to pay it forward and help others in need.